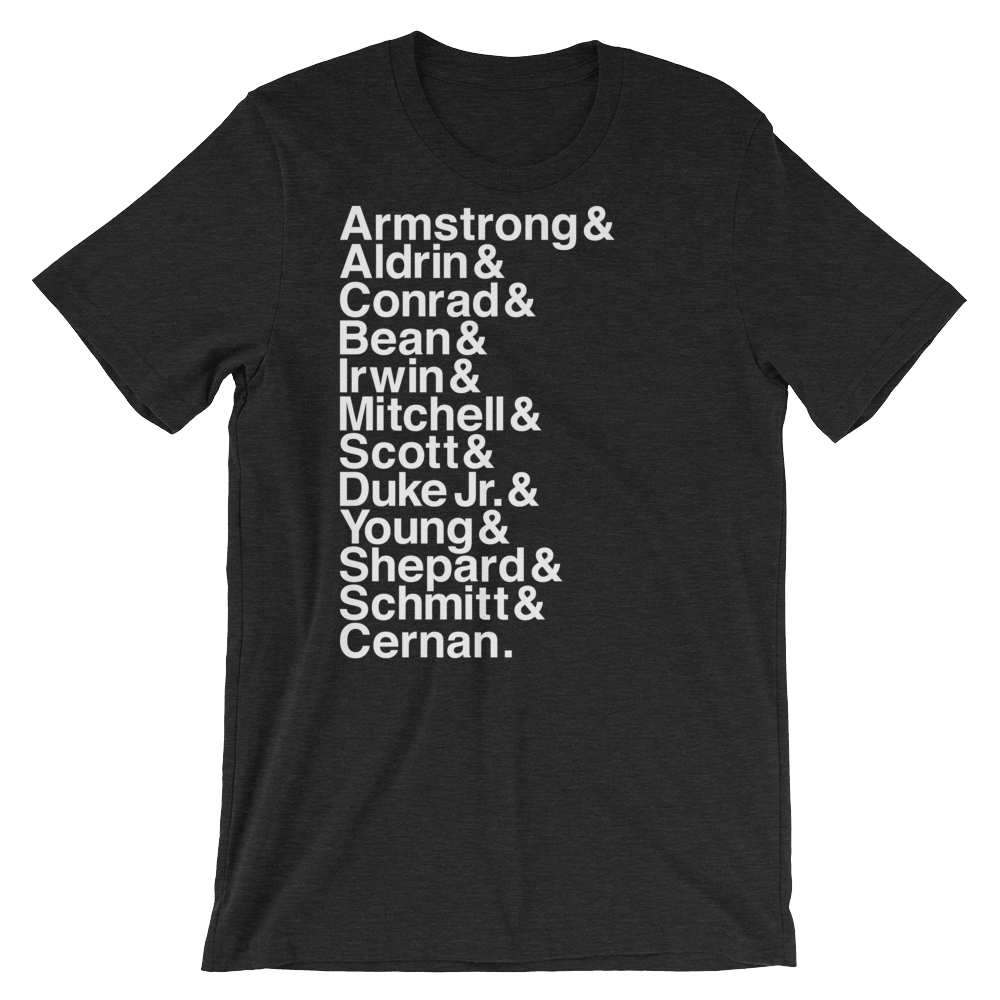 Moon Pro's
Stay connected to your history while on your next voyage by honoring humanities moon professionals and space pioneers."
While your voyage through space may be long and difficult, it's important to remember where we came from and the brave American moon walkers who have stepped foot on the grey rock in the sky before us. Blazing an unprecedented trail for human space exploration, regardless of odds, challenges or fear.
These American hero's are all moon professionals:
Neil Armstrong

Buzz Aldrin

Pete Conrad

Alan Bean

James Irwin

Edgar Mitchell

David Scott

Charles Duke

John Young

Alan Shepard

Harrison Schmitt and

Eugene Cernan
Shirt Details:
Black Heather color

Feels softer than normal cotton shirts

Stretchy

52% Combed and Ring-Spun Cotton

48% Poly

30 Single

4.2 Oz.